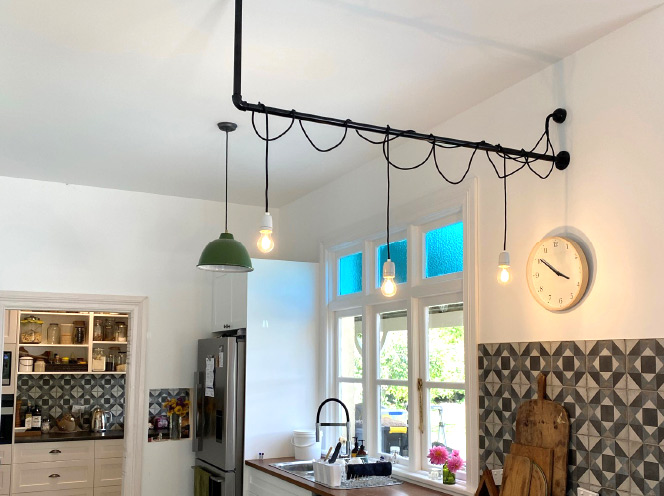 Required the installation of conduits for cabling and floor boxes. To ensure access to power points which is required before pouring concrete on the surface.
High end residential electrical installation Bronte:
This job in Bronte was undertaken for our client PHD building. It was originally an older pitched roof type home which was made safe and disconnected by our team, then knocked down for a fresh start. Being in the location that it is on Bronte Road, only a stone's throw from the beach it promised to be a special house.
With some unforeseen piering needed it took us a while before we could get started. Once this was complete, we could start working on the conduit work in the slab for the underground mains, earthing and lights/power.
AFS, White Set Wall/Dali Smart Lighting
With this house being on the higher end of the market, it meant we as electricians needed to be of the higher end in terms of quality. The AFS, white set walls combined with this house having a 'Dali Smart Lighting System' meant a lot of conduit work for us and double or triple-checking that everything is in the correct position and that it will work as expected. Unlike your standard framed home where there are many chances to correct yourself should things not be 100%. Unfortunately, we did not have this luxury and were on our game from start to completion making sure everything was as it should be.
… and just like that the hardest part of the project was complete. It was now time to put in the quality fittings which are always much more satisfying than installing conduits. Once the power was on it was time to commission and make sure all the power to the A/C units, underfloor heating, heated towel rails, security system, fans, lights, powerpoints and NBN was working as expected.
With a lot of man-hours put into this job to finally see it all up and running is an achievement that the client, ourselves and everyone involved with the job is truly proud of. Now that this is complete it is time for the next one.